Meet Some Special People
On behalf of The Hotchkiss School, we would like to thank all of our donors for their generosity and support. Here are some of their stories.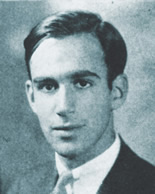 J. Howard Rossbach '31
When Anne Munch sent a piece of artwork to Hotchkiss recently in memory of her late father, she had no idea that the artist was also an alumnus and had known her father at School. "When Hotchkiss revealed the connections, it came as a surprise to me — complete serendipity," she says.
But she soon found out that William Kienbusch '32, the New York artist who spent much of his later life in Maine painting seascapes, had been a friend of Munch's late father, Judge J. Howard Rossbach H'31, who was a Commissioner of the Securities and Exchange Commission. "Not long ago," she explains, "I saw some of their correspondence, and a photo of them together at School." -Read More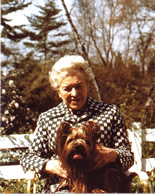 Craig Duncan '66
spent the first 11 years of his life in Peru. "My father, John Duncan '38, worked with W. R. Grace & Co., a Latin American conglomerate with diverse interests in sugar, -shipping, textiles, paper, and mining, and interests in 60 countries," he says. "It had been founded in Lima, and that's where we lived."
After Hotchkiss, Columbia, and Harvard, Craig worked for Citibank, living almost all of the next 45 years in Latin America: Chile, Colombia, Ecuador, Mexico, Venezuela, and elsewhere, always working with Citibank in precious -metals mining. Having lived almost all his life in emerging markets gave him a personal perspective on the lives of those with significant financial needs — especially the need for better schooling. -Read More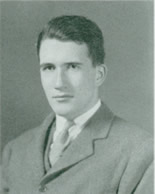 Arthur L. Connell '32
Arthur, who died in 2006, lived in California and had two daughters, three grandchildren, and five great-grandchildren. And he found a way to contribute to Hotchkiss, even after his death: He designated the School as the beneficiary of several life insurance policies, the proceeds from which were used to establish the Arthur Lowe Connell '32 Fund.
"I benefited from Hotchkiss to a far greater extent than I benefited Hotchkiss," he wrote in a 1991 letter to then-Headmaster Robert A. Oden Jr. "I would like to do whatever I can afford to redress that reversal." The next year, in honor of Hotchkiss's Centennial, he started the Fund. -Read More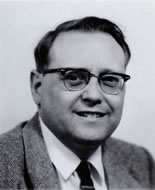 John Bigelow '44
At the end of World War II, a couple of years after he had graduated from Hotchkiss, John Bigelow '44 met the love of his life, a beautiful Frenchwoman named Claudette, on a ship leaving France for the United States. Like many shipboard romances, theirs ended shortly after the ship docked. John lost touch with Claudette — except that each year, he would send her a Christmas card, courtesy of her aunt. John was unaware that the aunt never delivered any of the cards, because Claudette had married someone else. Fourteen years later, Claudette and her then-husband were divorced.
-Read More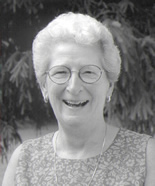 Anne Bowen
When the late Jerry Bowen '42 asked Anne Hazen to marry him in 1957, she said, "I never heard of that school you work at, let alone the town it's in!" But fortunately for Hotchkiss and for many of the alumni, staff, and faculty members that make up the extended Hotchkiss family, Anne gave it a try and made the move to Lakeville. The minute she stepped foot on campus, she loved it and has never regretted her decision.
-Read More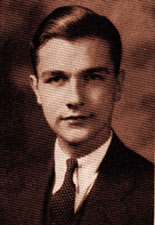 Alan Vedder '31
After Hotchkiss and Yale, Alan Vedder '31 began his career as a banker in Boston. In the mid-1940s, he moved to New Mexico, where he became fascinated with Spanish colonial-era arts and artifacts. He eventually became one of the country's leading authorities on Spanish-American arts and culture, and was curator of the Museum of Spanish Colonial Art in Santa Fe. Vedder and his late wife, Ann, had no children. When he died in 1989, half his estate went to the museum. The other half was bequeathed to Hotchkiss, unrestricted as to its use.