Gift Planning
We are very pleased that you are interested in supporting The Hotchkiss School. Your generosity will help us meet our current goals and reach further in the future.
For our part, we encourage you to plan your gift thoughtfully. Now is the time, and this website is the place, to consider how your gift can benefit you as well as us.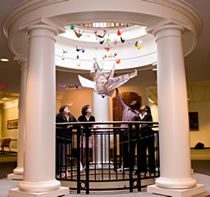 Your gift can take multiple forms and can help you address a variety of personal financial goals. We are ready to work with you and your advisors to craft the gift plan that best meets your goals and objectives. But first, use the following guide to help you weigh your options.
Did you know that...
On this website, you will find information on the ways and benefits of giving wisely as well as examples and stories about others who have supported the School through their estate plans. Use the menu at the left to explore your options and to contact us.