Supporting Causes He Believed in: an Educator and Photographer's Legacy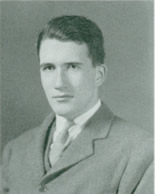 Arthur L. Connell '32 "had many very good feelings about Hotchkiss," says his daughter Alexandra.
Arthur, who died in 2006, lived in California and had two daughters, three grandchildren, and five great-grandchildren. And he found a way to contribute to Hotchkiss, even after his death: He designated the School as the beneficiary of several life insurance policies, the proceeds from which were used to establish the Arthur Lowe Connell '32 Fund.
"I benefited from Hotchkiss to a far greater extent than I benefited Hotchkiss," he wrote in a 1991 letter to then-Headmaster Robert A. Oden Jr. "I would like to do whatever I can afford to redress that reversal." The next year, in honor of Hotchkiss's Centennial, he started the Fund.
"The School relies on generosity like Mr. Connell's," says Chief Financial Officer John P. Tuke. "Gifts not restricted for a specific use - as Mr. Connell's gifts were not - are vitally important to the School."
Arthur's father, Edgar Connell, was in the Class of 1904. "I graduated from Hotchkiss while following a tradition which brought so many Connells ... to Lakeville," Arthur wrote.
"I have lost track of all the Connells who have graduated from Hotchkiss, but there are many."
Throughout his life, Arthur, a 1936 graduate of Princeton, made a habit of supporting causes he believed in. He and his wife, Kathleen Connell, helped found the first primary school on the island of Mamanuca in Fiji. "They lived there for 18 years," Alexandra explains. "Dad felt strongly that education is important, and he not only helped start the school in Fiji, he helped several people with their tuition." Besides his family and Hotchkiss, Alexandra explains, her father's biggest love was photography - especially photographing foreign sports cars and classic "concours d'elegance" autos.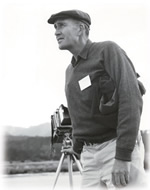 "He started and ran a camera store in Pasadena, CA," Alexandra says. He was also one of the founders, and was the first treasurer, of Friends of Photography, an advocacy group that included the likes of Ansel Adams and Brett Weston. Many of Arthur's photos of sporty and elegant cars were used as spreads in automobile magazines.
During World War II, he was a photographer in the Navy, serving aboard the USS Lake Champlain. And after the war, he took advantage of the low-cost life insurance policies being offered at that time to veterans. When he died in 2006, Hotchkiss was notified that he had left the School one last gift: his National Service Life Insurance policy.
"This was a wonderful -surprise," says John Tuke. "Unrestricted gifts like this, which can be put to the -highest and best use here, -provide the School flexibility. Hotchkiss is a dynamic school, and having the resources to respond to a new methodology of teaching or technology opportunities for our students and faculty, for example, is extremely important. We -recognize that gifts such as - Mr. Connell's, made well in advance of when they will be received, show the giver's faith in the mission of the School and its leadership's ability to spend the funds wisely."
Photo captions:
Top, Arthur L. Connell '32 during World War II; Far left, his photo in the Mischianza; Left, with his wife, Kathleen, who helped him found the first -primary school on Mamanuca in Fiji Art Connell '32 in the field; Above, one of his seascapes